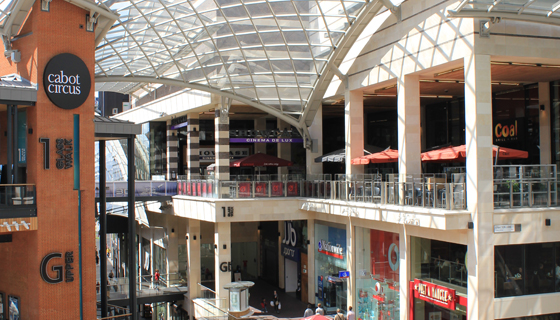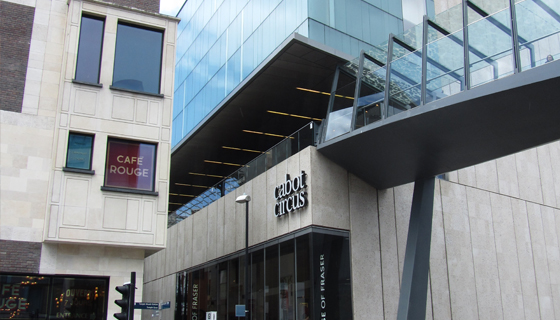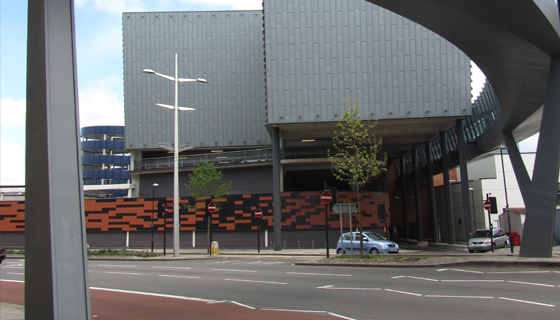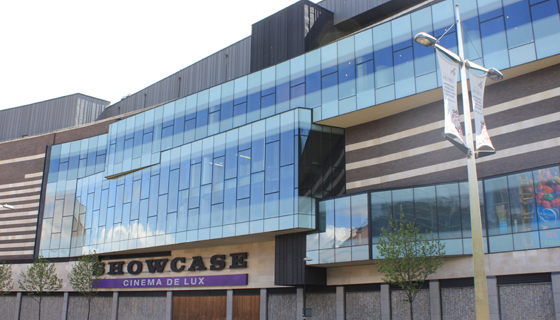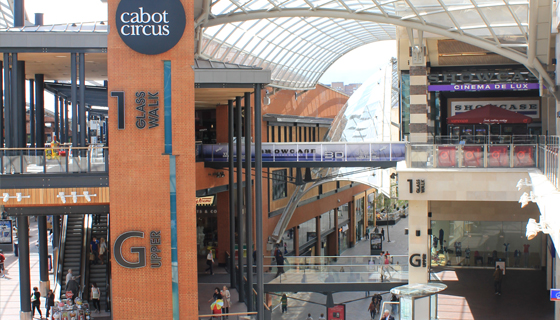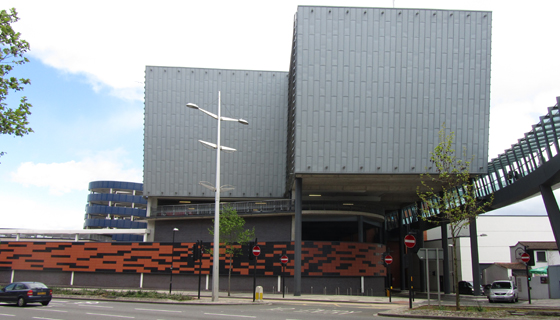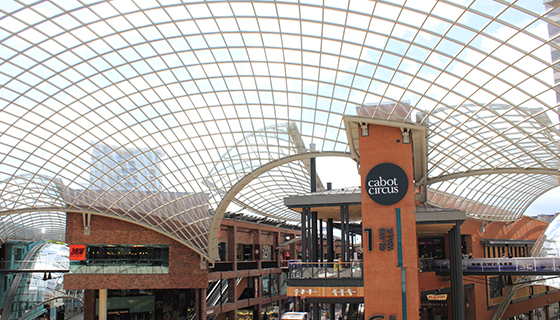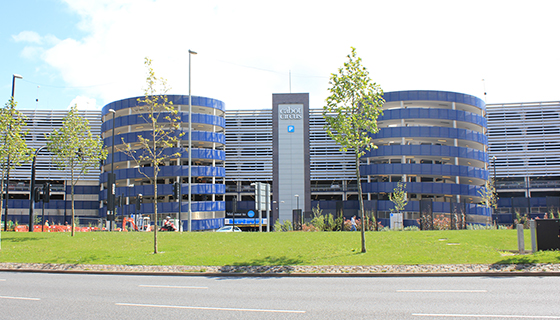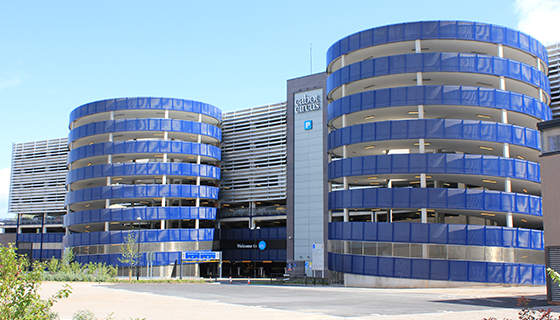 Cabot Circus Retail Development,
Bristol UK 2005-2006
(£280M estimated construction value)
Clinton McHenry for Waterman Structures.
Consists of 6 retail buildings linked by pedestrian streets and bridges and a multi-storey car park. The project delivery method was a design and build contract and Waterman Structures represented the developer prior to the award of main contract and then represented the main contractor for detailed design. Client's scheme Architect was Chapman Taylor and Contractor's detailed design Architect was Benoy.
Responsibilities included the preliminary and detailed structural design of the multi-storey car-park and the Showcase Cinema De-lux building - which is a multi-storey steel framed retail and leisure building and is 140m long x 40m wide and 6 storeys high. It is clad with a mix of brick, stone and curtain walling. There are two levels of retail floors above ground level followed by two levels comprising 13 cinema auditoria and a split zone of plant-room and lightweight construction to the roof. The ground floor is a suspended in-situ slab supported by the pile caps from which spring the columns to the steel frame. Above ground typical floor construction is composite metal deck slabs supported by composite beams. There is a segment of basement beneath approximately 10% of the building footprint. A secant pile wall extends the length of the side facing the re-routed motorway and it acts as both retaining structure and support to the superstructure. A glass roof connects to the building along the sides facing the pedestrian streets.