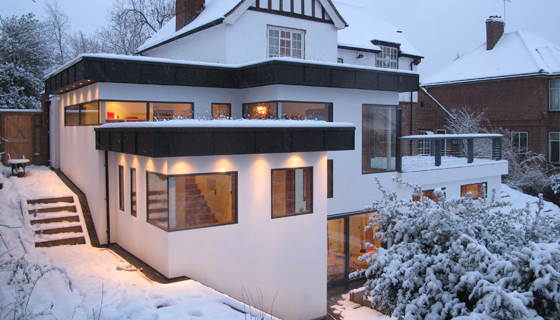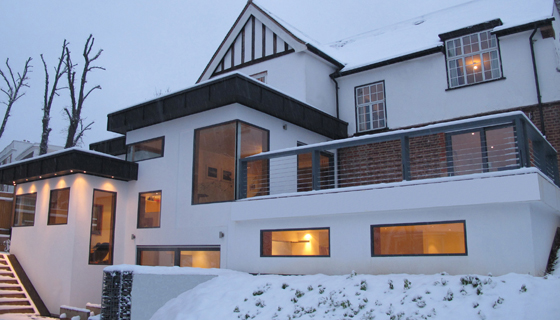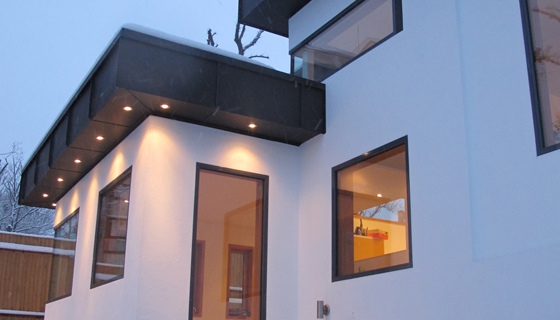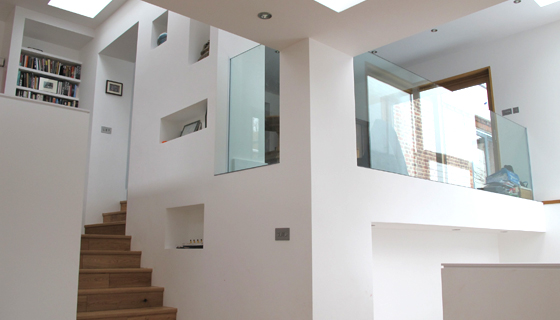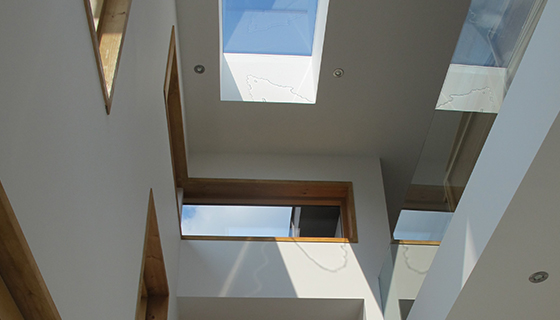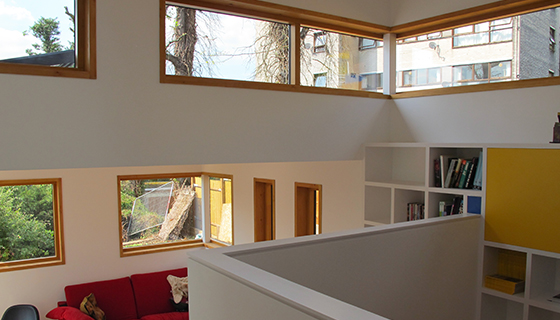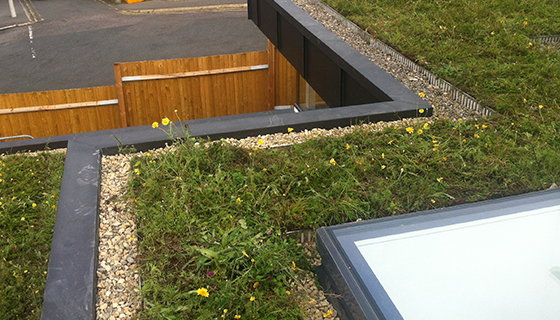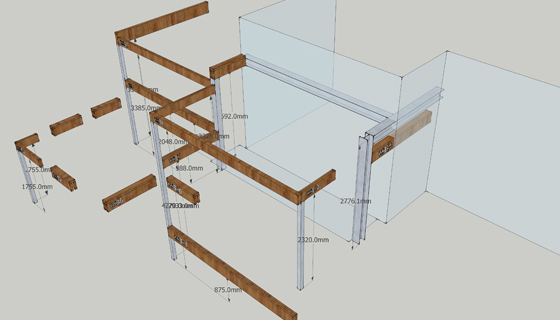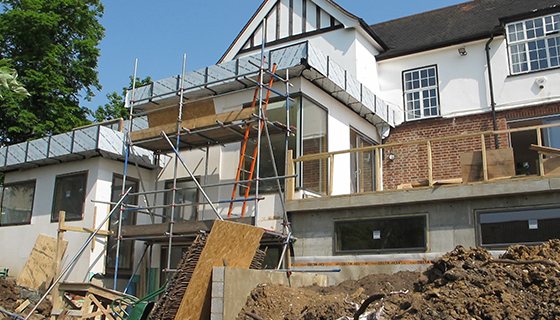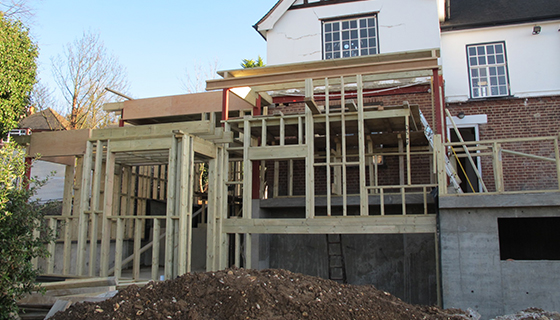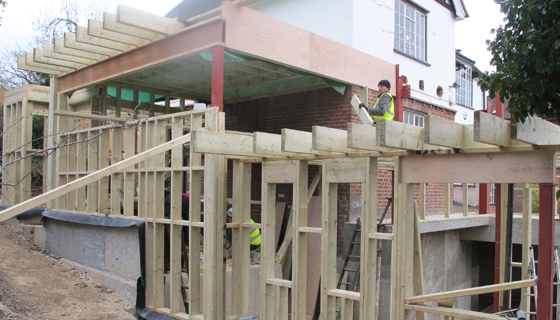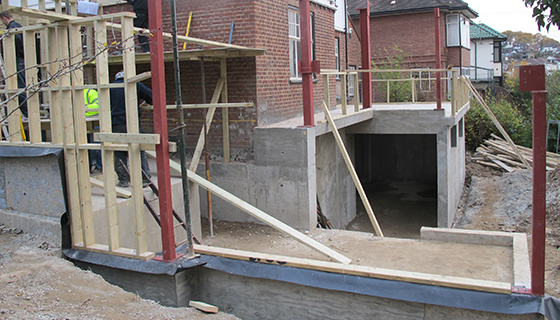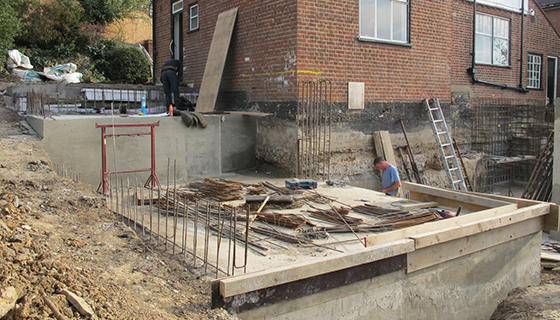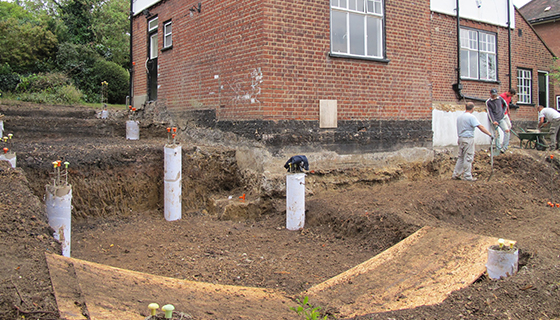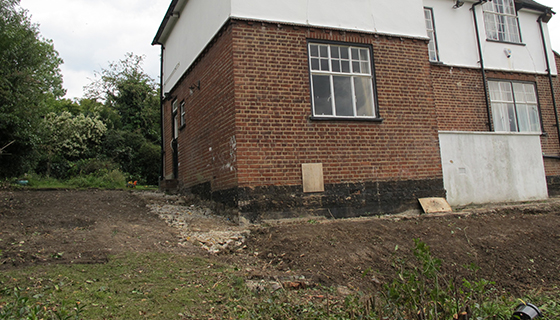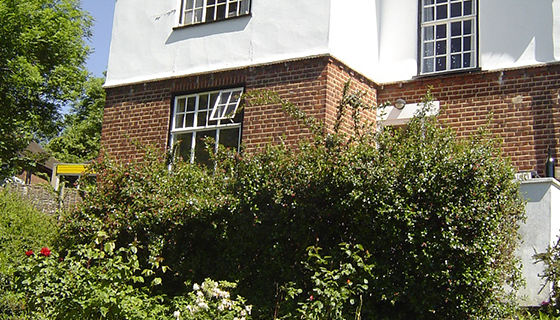 Brief
Red Squirrel Architects' design to extend this family home sought to provide defined spaces for private study, music rehearsal, formal dining/entertaining and flexible space for children's play area and guest accommodation along with a strong sustainability agenda.
Aim
Set on a hill with 5m vertical drop across the site this 1930's house has mature trees within close proximity. The proposed side & rear extension steps down with the slope & has a modern architectural finish that brings natural light into the new open-plan living spaces with stunning westerly views of central London.
Solution
The rear of the house was underpinned to enable the formation of the rear extension with piled foundations and reinforced concrete sub-structure to the new extension. The superstructure utilised steel, timber & masonry elements to frame the new extension & to open-up the existing building.