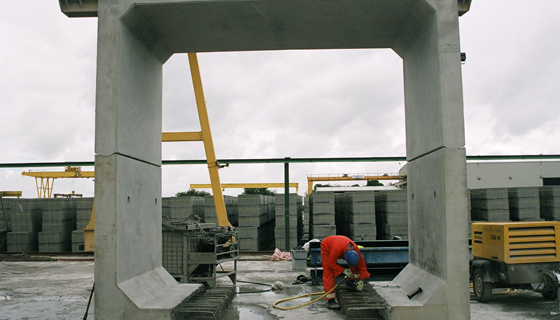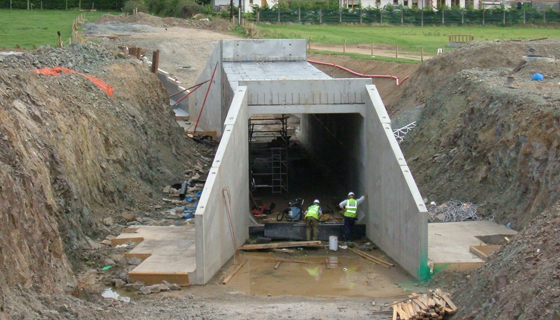 Rockfield Lane Underpass. Greystones, County Wicklow, Ireland 2004
(€2M estimated construction value)
Clinton McHenry for DBFL Consulting Civil & Structural Engineers.
The first phase of the proposed Greystones Southern Access Route will form 1.9 km of dual-carriage motorway and intersects the existing Rockfield Lane. In order to avoid a traffic intersection a buried concrete box culvert was proposed to accommodate Rockfield Lane beneath the planned motorway. The brief was to analyse and design the reinforced concrete box structure to the underpass as well as the retaining walls to the approaches on each side. The box structure is 4.5m x 4.3m in section, 40m long and founded 7m beneath the finished surface to the road above.