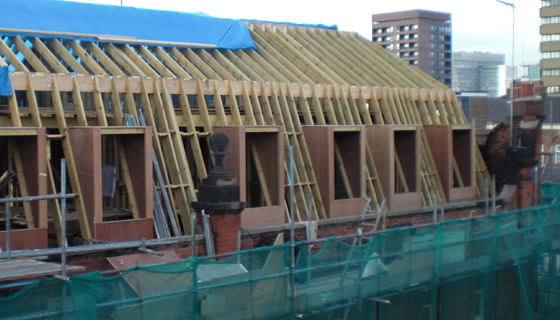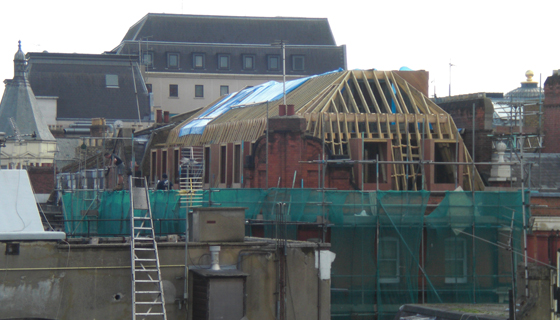 Commercial Building Refurbishment & Extension, Rupert St, Soho, London, 2010.
McHenry Structures for Pringuer-James Consulting Engineers.
The existing 4-storey Victorian building was refurbished and converted into a 6-storey retail and residential building.
The original roof was removed and a new steel grillage installed at 4th floor in order to support the two new storeys of timber framed construction.