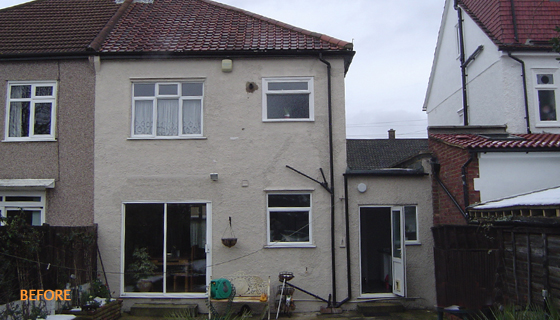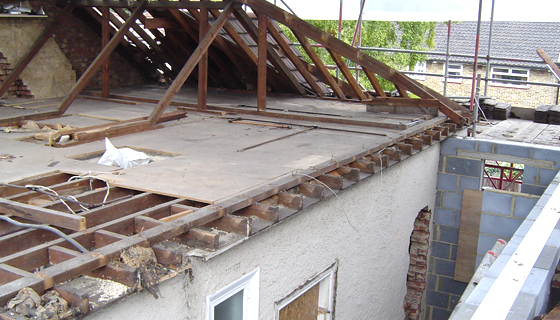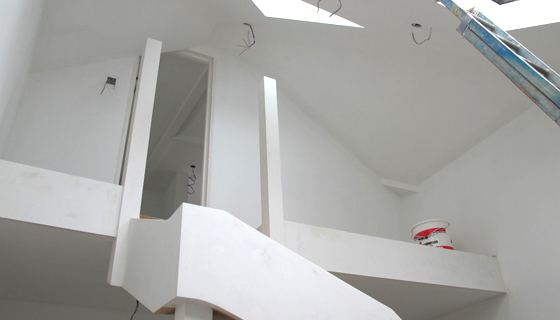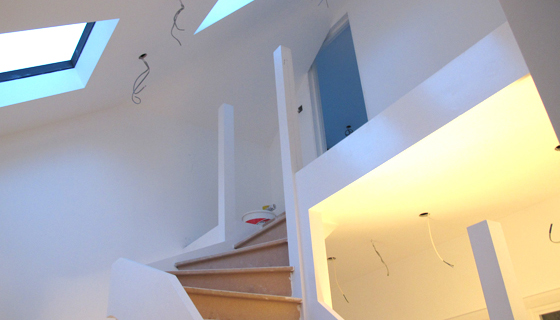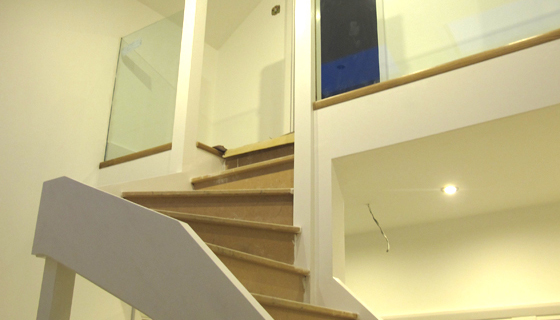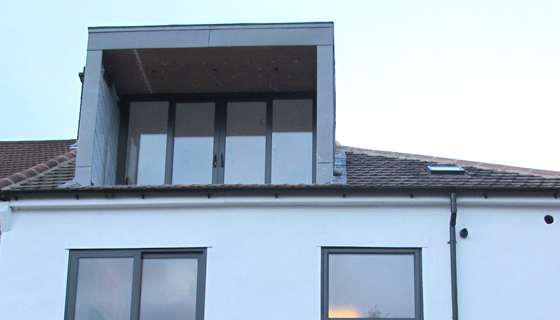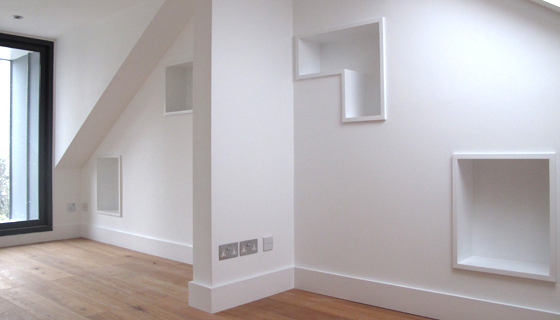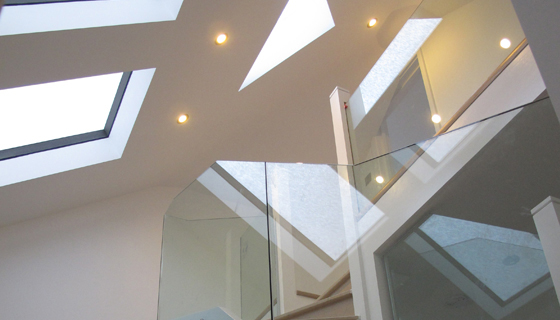 Brief
To extend, modify and refurbish the family home to provide additional area at 1st-floor, a habitable loft and opening-up of existing walls to provide interconnection of space.
Aim
To achieve an open-plan arrangement with large areas of glazing to the walls and roof for natural light whilst maintaining high thermal properties in order to minimise ongoing building energy costs. To be designed and detailed within a constrained time frame and to gain Party Wall and Building Control approvals.
Solution
The use of all major building materials was employed; reinforced concrete to sub-structure, structural steel columns and beams, load-bearing masonry walls and timber framed walls, floors and roof.