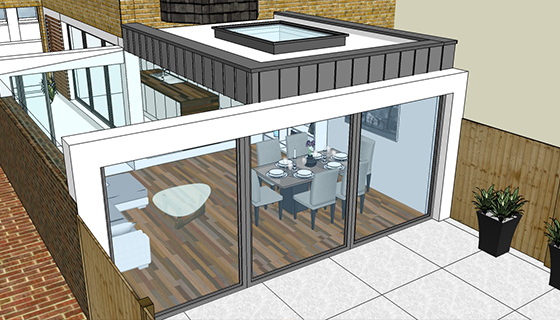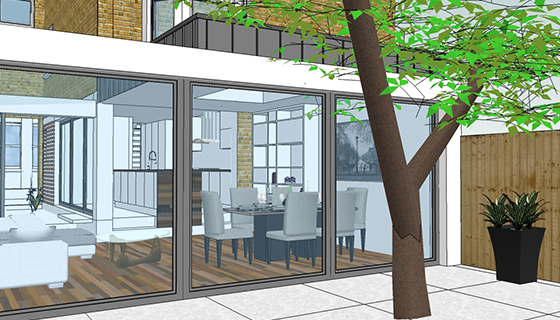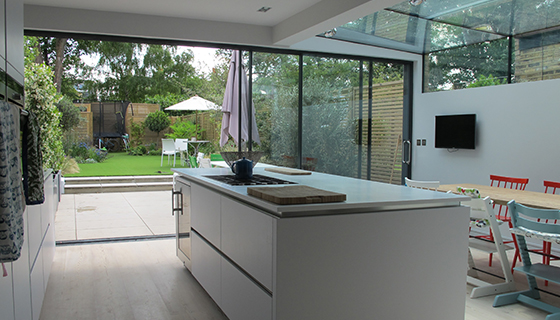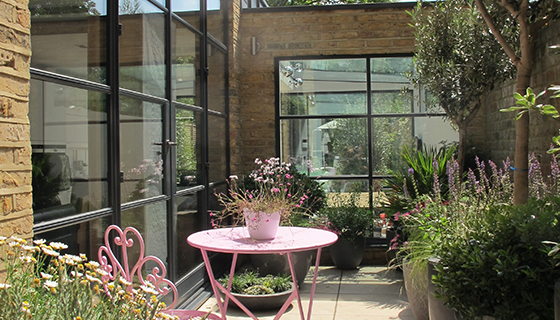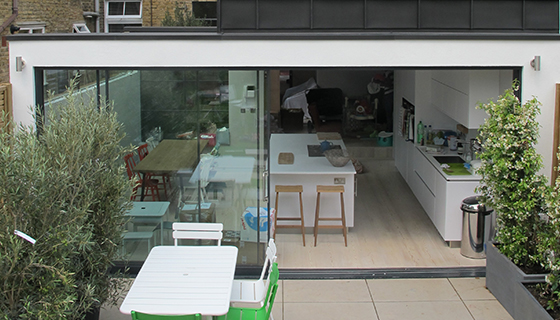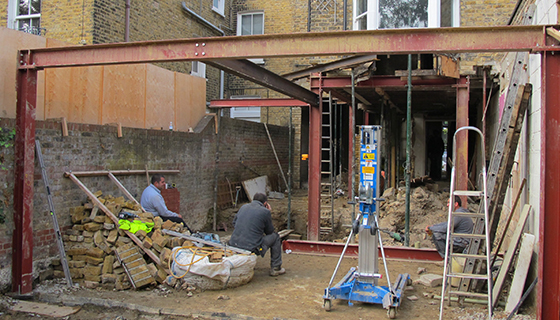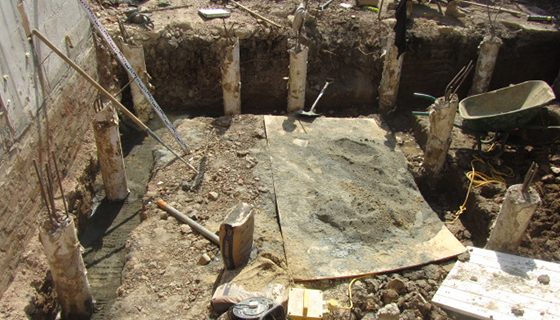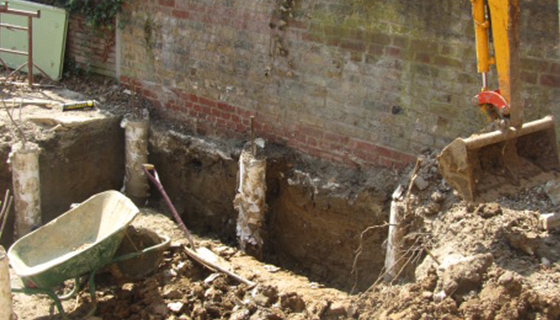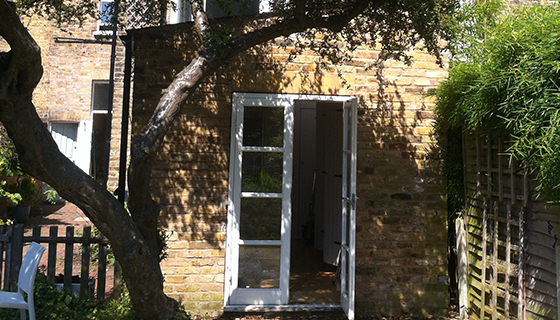 Brief
Another outstanding contemporary design by Red Squirrel Architects to fully refurbish & extend this family home. The brief sought to utilise structural glass to the roof and walls of the new rear extension to bring an abundance of light to the open-plan family living spaces.
Aim
To open-up the ground floor of this Victorian 3-storey house requires significant modification or removal of existing load-bearing walls. Glazed external walls, the glass roof to the new extension and reduction of the ground floor level highlighted the need for stringent ground movement controls, party-wall details and foundation solutions.
Solution
Structural steel frames were used to replace ground floor walls in order to support the existing superstructure & provide stability to the building. Piled foundations, underpinning & reinforced concrete substructure elements were employed to overcome likely ground movement associated with the underlying clay and the influence of mature trees within close proximity.