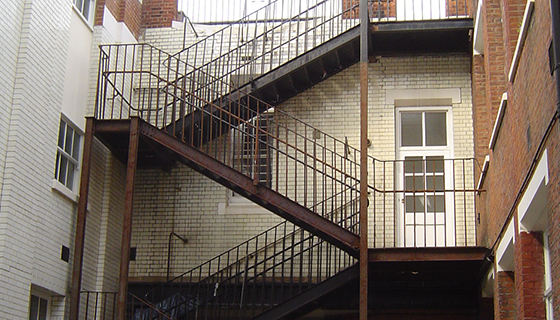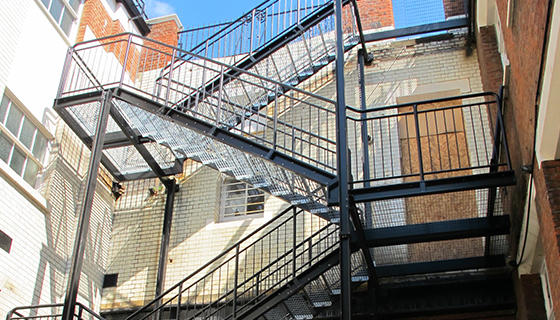 Brief
Red Squirrel Architects' design to replace the Victorian steelwork fire escape stair to the Grade-II listed building sought to utilise a proprietary stair system. A feasibility study to repair the wrought iron of the original could not guarantee the longevity and shown to be financially uneconomical .
Aim
To review structural design of the supplier's proposals and to detail interface connections with the existing building to gain building regulation approval. To design new footings for the columns to bridge buried services.
Solution
A proprietary galvanised steel stair design was adopted with interface details to floor levels comprising masonry anchors to support steel bearing brackets. The stair was mounted on reinforced concrete pad foundations.