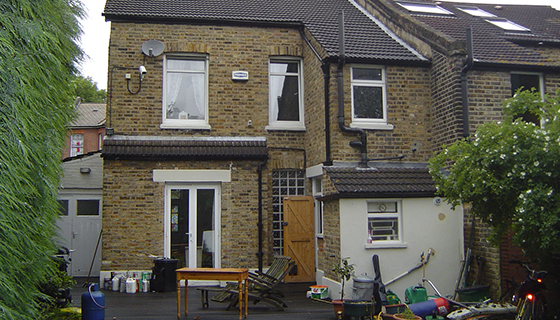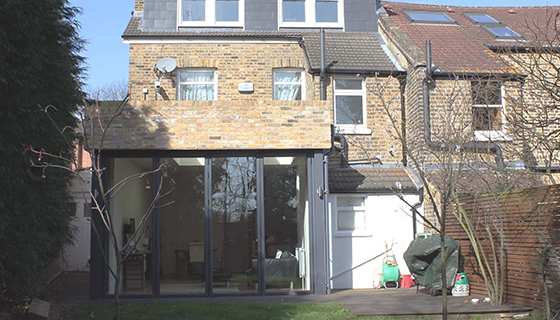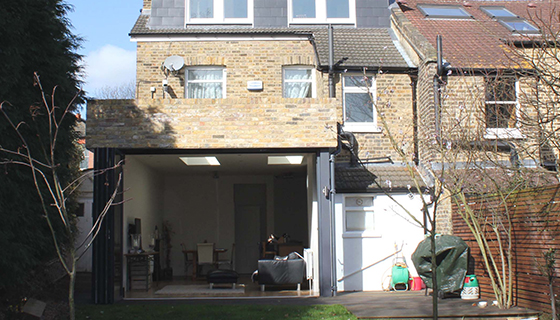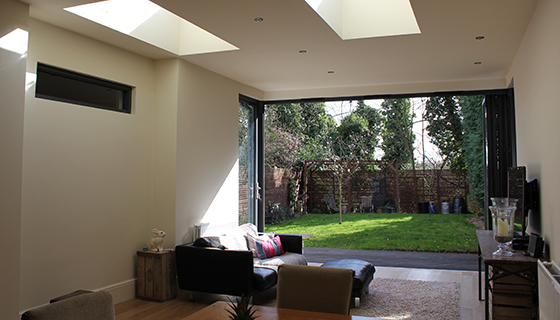 Brief
A contemporary design by Catriona Rowbotham Architecture comprising extension &modifications to the ground floor semi-detached house to provide an open-plan kitchen and living rooms. Proposals include conversion of both the loft and side garage to habitable living spaces.
Aim
To achieve an open-plan arrangement to the ground floor rooms and to introduce large areas of glazing to the walls and roof for natural light whilst maintaining high thermal properties. To be designed and detailed to attain Party Wall award and Building Control approval in the shortest possible time.
Solution
Structural steel frames on reinforced concrete pad and strip foundation were used to open-up the rear wall and in order to accommodate vast glazed walls were used to frame the new extension. Timber joists formed the new loft floor supported by structural steel beams. New roof and modifications to existing roof were in timber.